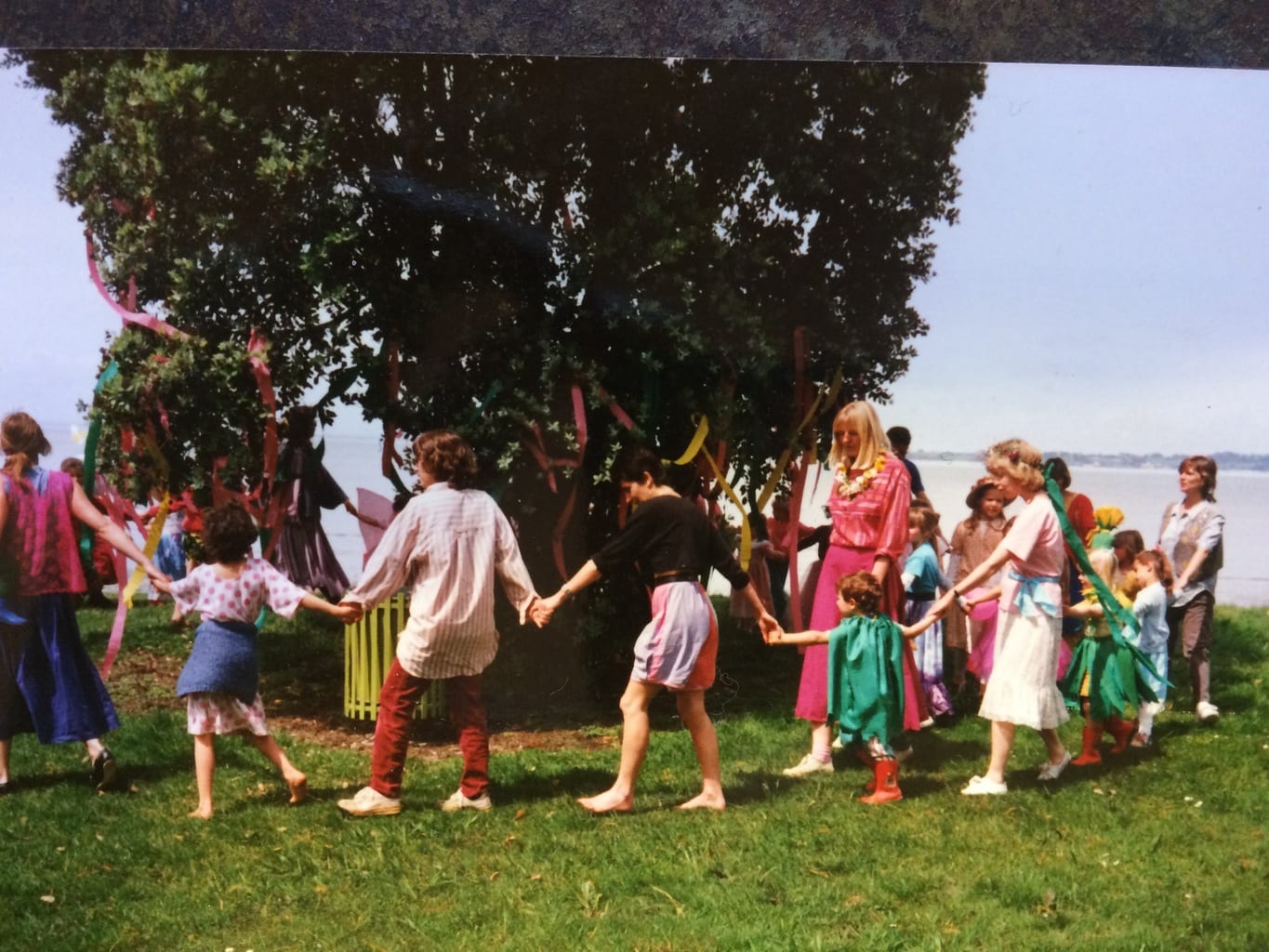 The Beginning
In the early 1980s, supporters of Steiner education living in Titirangi formed a society to purchase a bus for transporting children to and from Michael Park Steiner School in Ellerslie. From this group of families enthusiasm grew for a Titirangi School.
Various Waldorf teachers and people with life experience of Anthroposophy and Waldorf education contributed their time and knowledge to the initiative. Carl Hoffmann, a teacher of the Taruna Teacher Training College for Waldorf Teachers, became the school's sponsor.
The Place
Approximately 100 acres of land was bought on Laings Hill, the old Crown Lynn clay pit. The finance for the land was raised by the Trust and supporters. Over the years, areas were subdivided and sold as private properties. Today the school owns 29 hectares of land.
The School
The school began with a kindergarten in Titirangi Beach Hall in 1986. In 1987, the kindergarten became the first class one in St Francis Church Hall, Titirangi, and the school began.  Later that year School and Kindergarten moved to rental premises in Parau. Each year thereafter, the school grew with the addition of another class.
In 1993, after much research and work, the current buildings were brought to Laings Hill. At the the end of 1993 the kindergarten moved onto the present site. The school, then Class 1 to Class 6, followed at the beginning of 1994.
New additions were built in 1998, to replace the school hall and a classroom which were burnt down by an arsonist, who lit a number of fires in the area that year.
In 2001, a Eurythmy Hall/Community Hall was completed.  A fourth kindergarten was built and opened in 2002 . By the end of 2002, the trees had grown,  the grass had spread, the pond area became home to wildlife. Four kindergartens were operating and there were Classes 1 to 8.
During 2007 and 2008, the younger children attending the Nursery, Playgroup and the Kindergartens began to grow in numbers.  The playgroup which had been flourishing in and around the kindergartens, was given its own premises on the school land.
In 2010, six students became the pioneering students for the development of an Upper School. 2013 saw the very first Class 12 year and the granting of Full Registration for the Upper School.