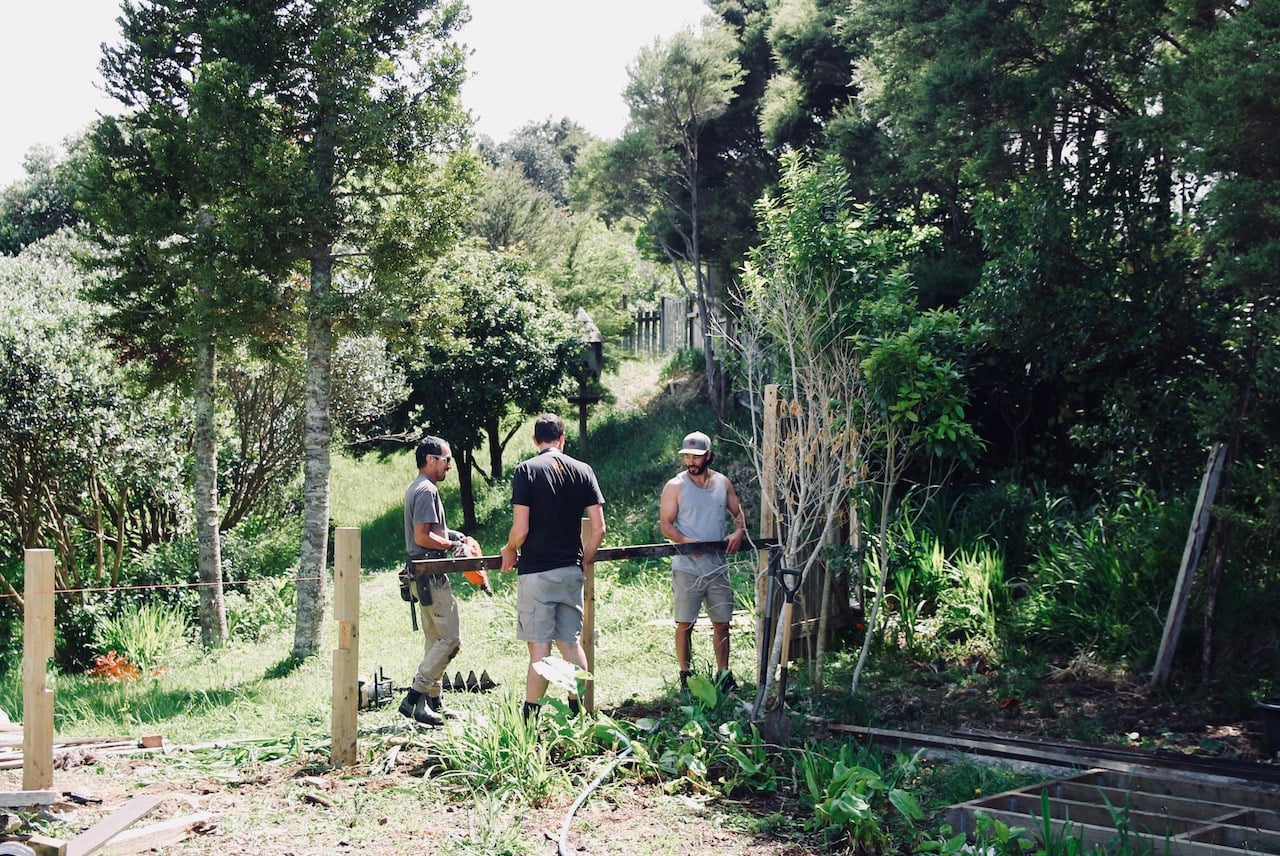 Titirangi Rudolf Steiner School came about from the vision and hard work of parents who wished to have a Steiner education for their children and is rooted in parent dedication to its growth and development.
Parents and whanau are involved in many areas of the life of the school. We welcome offers from those who wish to contribute their time, skills or services.
Building and grounds maintenance
We welcome all offers of assistance from building and trades, to lawn mowing and tree pruning. We hold regular working bees when a lot of our regular maintenance takes place. They are energising and a wonderful way to feel a sense of community.
If you would like to participate in maintenance work please contact maintenance.trss@gmail.com.
New building work
We are currently planning for the building a new classroom as well as refurbishment of existing buildings. We welcome offers of assistance with our new building projects from project management, to trades, to interior design.
Gardening and the living environment
Our 29 hectares of native bush reaching to the Manukau harbour allows the School to offer a rich outdoor education from bio-dynamic gardening, to bush craft, to caring for the environment. We welcome involvement.
Forest Folk
We welcome volunteers for our gorgeous craft and gift shop.  Open daily 8.30am-9.30am and 2.30pm-3.30pm. 
Shop at www.forestfolk.co.nz. 
Email: forest.folk.titirangi@gmail.com 
Facebook: www.facebook.com/TitirangiForestFolk
Titirangi Village Market
Our monthly market is the School's single biggest fundraiser. We welcome volunteers for the market cafe and the zero waste dishwashing stand.
Advent Fair
The School's largest event of the year, it is run entirely by parent volunteers. We welcome offers of assistance.
Fundraising
We welcome assistance with larger scale fundraising initiatives.
For any enquiries about getting involved please contact us.